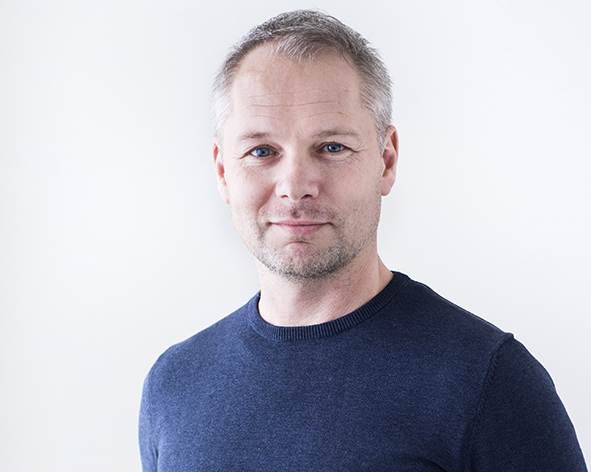 Photograph by Anna Sundström
Roombler's CGO, Chief Growth Officer, Per is born and raised on Gotland. Even though he moved in 1997 and spent 13 years away from the island, Gotland has always been his home.
"The best thing about Gotland is that everything is nearby. It's the perfect place to live when having a family and I always knew that I would move back when the time had come. I have two minutes to preschool and five minutes to my work."
Entrepreneurial business builder
Per really has an impressive background. He has been an entrepreneur and business builder in digital media and online companies. As an example Per helped building Caliber Media from scratch. A company that went from zero to 40 employees and 3 million members.
"I specialize in growth, distribution and positioning. That, and a very entrepreneurial mindset are my strongest characteristics."
Why Roombler?
Since September 2015 Per has been working with Roombler where he's in charge of growth.
"Working with Roombler means working with an amazing team. A born global app lets you work immediately with the entire world as your market. I love the fact that you can do that wherever you are, even from a small island in the Baltic sea."
Always an entrepreneur
When asking Per what he's doing in his spare time and hobbies he says "Entrepreneurship! It's always present. You don't stop being an entrepreneur just because you're not at the office. It's a part of who you are. A way of life. With that said there are room for my family, home and working out in my life as well."