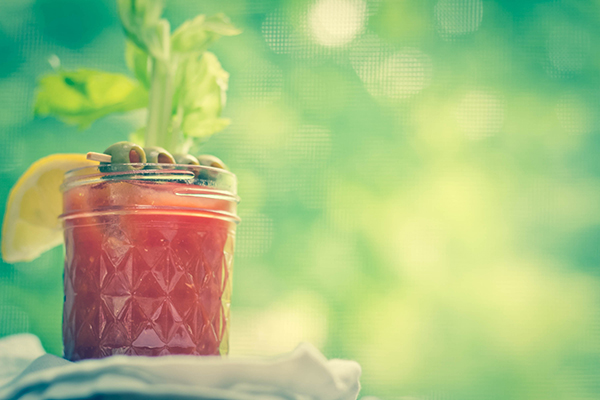 Filling up the fridge with home made, ready to use, drink mixers is just the easiest way to serve your guests drinks with that extra touch.
Margarita
Nothing says vacation as margarita.
1 cup sugar
2 cup water
2 cup lime juice (about 20 limes)
Squeeze the lime juice into a bowl or measuring cup. Heat the water and sugar in a saucepan over medium heat until the sugar has dissolved. Let the mixture cool a bit before adding in the lime juice, mix together, and pour into a bottle. Mix with 1 shot of tequila, half a shot of triple sec and some ice. Serv in a cocktail glass with salted rim.
Bloody Mary
Even though this Bloody Mary mix has kind of many ingredients. It is worth it.
23 ounces of tomato juice
6 tablespoons of jarred grated horseradish
2 tablespoons Worcestershire sauce
6 big dashes of Tabasco
1 teaspoon salt
1 teaspoon celery salt
1/2 teaspoon celery seed
1 ounce fresh lemon juice
1 ounce olive brine (just the liquid from whatever green olive jar you have on hand)
1 full teaspoon of coarse-ground black pepper.
Stir it all up and let sit overnight. When serving just add ice, vodka and a celery stalk. A virgin Bloody Mary is also perfect on a breakfast buffet.
Sour mix
Sour mix is perfect for both alcoholic and virgin drinks.
1 cup sugar
1 cup water
2 cups fresh lemon and lime juice (strain out the pulp)
First, combine the water and sugar in a small pot and simmer until the sugar completely dissolves. Turn down the heat and add the lemon and lime juice. Remove from heat and let the mixture cool before straining it a final time into an airtight glass container. Mix it with ice and whiskey, or whatever you prefer, or just add some to your soda.