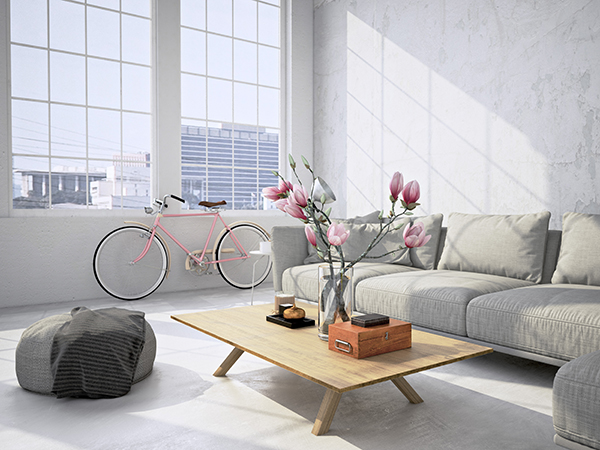 Swedish and Scandinavian interior design is known and loved for its minimal aesthetic. When combining clean, and beautiful lines, muted palettes and clever craftsmanship you get a warm and powerful result.
The white base
Starting off with a white base, walls, ceiling and floors will give you, not only a space that feels bigger, but also a calming feeling. The white base is also clever when it comes to redecorating. By just changing some art, pillows or other eye-catchers, you can easily change your space.
Get rid of the clutter
By taking away all things that don't have a clear purpose and only keep those that are used on a more or less daily basis, you will create a pleasant atmosphere. Then you can start adding some things only for decor. But keep it as simple as possible.
Investment pieces
Choose well-made furniture that built to last. Only invest in things that you really love and that you won't get tired of. Invest more in things that you use regularly like sofas, artwork, kitchen tables and rugs.
Keep it simple
A sleek minimalist aesthetic really brings intrigue and mystery to a space. In other words simplicity is beautiful.
Choose a theme
Find a theme that you love and stick to it. This will help your room to look cohesive and also it will make it easier to make any changes. As long as you stick with your theme you will be able to change different pieces and move things around as you like.
Play with textures
By using different textures you will create a higher level of interest in your interior. By using different textures in the same tonal family you get to add interest without making a mess.