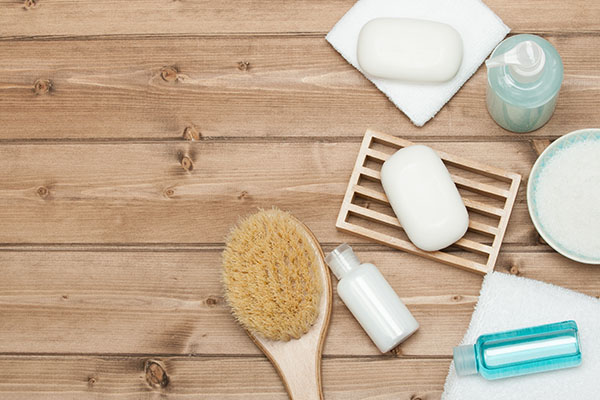 A perfect way to make your guest's stay to be something beyond the ordinary, is to add luxury to the bathroom. With these details in mind, you will be the perfect host.
Lighting for all occasions
Great lighting in the bathroom includes, not only proper lighting by the mirror to do things like make up. But also good lightning in the shower and the possibilities to set different moods.
With dimmer light switches your guest can easy decide how much light he or she wants. And by placing some candles in the bathroom it will turn into a relaxing spa.
Find your niche
Don't you just hate when those tiny bottles of shampoo and conditioner is all over the place because there is no good place to put them?
With a built in niche in the shower you get a perfect shelf for your guests to put all that they need when taking a shower.
Install a shower seat
Not only is sitting in the shower with the water falling down as a wonderful rain possibly the most relaxing thing you can do. A shower seat is also great for elderly or people who for some reason can't stand in the shower.
And not to forget, the perfect place to put your feet when shaving your legs.
No more foggy mirror
When walking out of a hot relaxing shower, one of the first things many of us have to do is to wipe the fog of the mirror. This can easily be avoided by heating the mirror.
The mirror will not only be fog free, it will also help with heating the bathroom.
Luxury toiletries
Most hotels has those small bottles of shampoo, shower gel and sometimes conditioner. What you want to do to give your guest a perfect stay is to give them all that they need to feel pampered. High quality products that smells great, is good for your guests skin and hair and is also good for the environment.
In addition to the shampoo, conditioner and shower gel. Why not offer things like shaving cream, facial wash, cotton tips, toothbrush and paste, deodorant and anything else that can make the stay more luxurious.
A good way to start is to think of what people often forget to bring and also what gives extra luxury.